Web
Balancing power with ease of use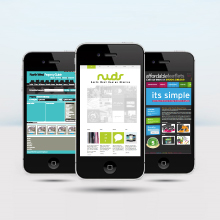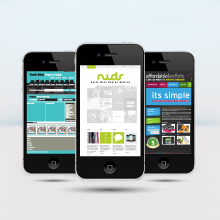 Picture this – you walk into a supermarket looking for a bottle of milk. In this supermarket, there are no signs above the aisles and there are no members of staff to help you. Would you stay in the shop or leave for a competitor?
Web sites work in the same way. If a customer visits your site and doesn't see a direct route to what they want, they'll tend not to bother.
Fortunately at North West Design Studios website Design & Development Company in Bolton, this ethos is built into every single web application we make. During every build process, we ensure there is sufficient call to action from the front page, right through to the very bowels of the site.
Our Website Designers at our Bolton office have a combined 12 years of experience in the media field. They've worked in web studios, newspaper houses and IT companies, so we've got knowledge of all areas. We can also create HTML web design, static website design & dynamic website design at our studio in Bolton.
Websites that work for your business
At North West Design Studios, we take pride in the creation of all our websites and that doesn't exclude small businesses. We strive to ensure that your website is not only functionally rich but visually relevant to your business.
At the very least, we make sure your contact details are visible on every page, with the inclusion of phone numbers/email addresses and a 'Quick Enquiry Form' at the convenience of your customers.
Get in touch with us today to see what we can do for your small business.
Powerful management systems
Why part with your hard-earned money for a website which you can't manage yourself? Fortunately, with the use of WordPress, North West Design Studios Web Design Agency in Bolton, Manchester can design and develop you a full-fledged content management system, the reigns of which will be handed to you afterwards. Don't worry, we'll make sure you know how to use it beforehand!