Billboard Advertising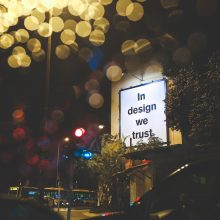 If you thought billboards were only to advertise the latest newspaper headlines you'd be way off the mark.
Nowadays, the large outdoor panels you find on streets, roads and the walls of buildings are a superb way of getting your message across. Pedestrians, drivers and mass passers-by, all of who could be potential customers, will see them.
Place them in big traffic areas such as stadiums, junctions, main roads, walkways and on the sides of a building and they can become an extremely cost-effective way of advertising your company.
At North West Design Studios, we can design and print quality outdoor billboard poster advertisements that will really get your company noticed.
We can also supply hoardings, vehicle wraps, building wraps, banners, posters, signage and much more.
If you would like to know about the full range of North West Design Studio's outdoor advertising print services, contact us today.