SEO – Search Engine Optimisation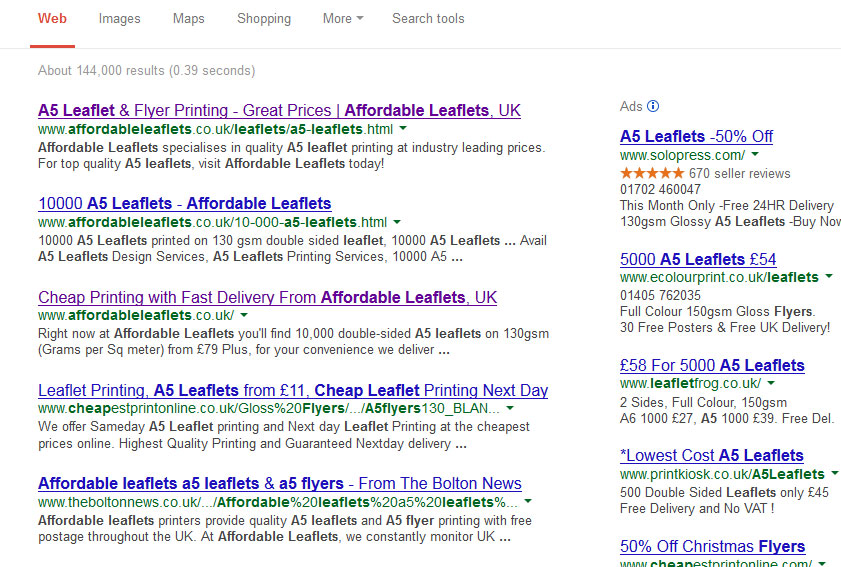 Investing in a dynamic and innovative website is a great way to kick start a new company, or give your existing business a renewed lease of life. However, it is a complete waste of money unless your potential customers can find it.
That's where we come in. North West Design Studios, a media agency and professional SEO company in Bolton. We are committed to making sure your site is thoroughly search-engine optimised to get you the best possible rankings.
Our web development and SEO experts have spent a great deal of time researching into how search engines work and the best way to get optimal results. Here at North West Design Studios, our online marketing professionals are well-versed in all sorts of Search Engine Optimsation services. We use the latest techniques to deliver the best results in quick time, which are in-sync with our client's expectations.
Your website will be skillfully optimised in a way that allows search engines to pick up the essential information, helping to give you a high ranking. In turn, this will help you gain the maximum exposure for your business on the web.
There are several hundred techniques to achieve a higher ranking in search results, but we have collaborated this list of the top 10 tips we believe are the most beneficial for optimising your website:
This is imperative. The right and wrong keywords are the difference between your business being found online and being overlooked.
Research what your competitors are doing.
This is one of the simplest ways of making sure you see results. Keeping an eye on your competitors and what they're ranking on will help you optimise your site to rank higher than them.
If your content is boring and hard to read, you're going to lose people's interest pretty quickly. Be sure to write relevant and memorable content for potential clients.
Make sure your site contains back links.
An easy way of getting your website noticed; the more sites that link to it, the better.
Optimise your title and meta tags.
Self-explanatory. Put keywords in your title and meta tags that people are commonly searching.
A fairly new concept to SEO. People search online the way they speak. Therefore, if you use natural language in your content rather than making it too formal, you're more likely to be found.
Optimise your local presence.
Similar to keyword research. Decide what key areas you want to be found on and optimise your page to contain these.
Make sure your site is mobile optimised.
Very important. With so many smartphones now, the internet has never been so easy to access. People literally want answers at their fingertips. Making sure you have a mobile responsive website will ensure to keep those on the go interested.
Use title and ALT attributes.
Using graphics on your page is an excellent technique of SEO. To make this even better, give them titles so people know exactly what they're looking at.
Optimise your headings and subheadings.
Just like local presence, putting keywords in your headings and subheadings will make your website more accessible and easier to find.
The above points are just the start. Search engine optimisation is a crucial part of web marketing and we have the expertise to get you the results you desire.
If you are looking for an SEO service company in Bolton which is recognized, reliable, transparent and answerable at all times, the look no further! North West Design Studios ensures you concrete results through our professional SEO services.
Only a short drive from Manchester, we cover many areas of the North West, including clients in Wigan, Leigh and Bolton. We look forward to hearing from you!