How to Improve your Conversion with Great Website Design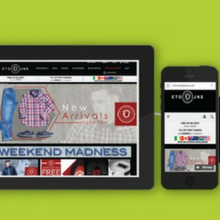 Today every online business is focused on improving their conversion rates which should mean more business. For this, you have to get the basics right which and will probably mean you reviewing SEO, quality web content, the right social media approach, advertising and website design.
To start with, let's understand how a great website design can propel your rate of conversion. Hire a website development company in Manchester to get the best website design that can increase your conversion rates.
Quality Website Design to help Boost Conversion
Focus on User-Friendliness
Your website design must be user-friendly and intuitive as this will influence your conversion. Usability will differ given the business nature. Extensive drop down menus may not be essential for a landing page but will be necessary for e-commerce websites to enable easy navigation. To get usability ideas you can visit your competitor's website before designing your own.
Conversion-driven Design
You need to enlarge your headings on the most important parts and critical pieces of information on your website page. Be consistent with font hierarchy and ensure your website loads fast. Even if you have the best and most informative content it cannot drive visitors to stay if your website loads slowly. To expedite the loading time, integrate various scripts and stylesheets into a single sheet. Use background color, CSS in place of images, buttons, etc. and don't rely much on Flash.
Aesthetic Web Design
Your website is the face of your business. It is your first interaction and with your customers. Make it pleasing to view and let customers feel invited to your website and more prone to stretch their stay. The visuals and colour combinations will influence purchase decisions, it should impact the emotions and promote brand recognition. Ask your website designer to implement images, content, lines, arrows, and buttons including white spaces which will make your design appealing to draw the visitor's attention to the CTC.
Keep your Customers Happy
You need to understand how your customers feel about your website and remember you can learn the most from your dissatisfied customers. Clumsy design, the number of clicks to reach the desired page, difficulty in locating content or to execute a transaction will keep your business from satisfying your customers. You need to understand what your customers wants and your customer demands ie What they're coming to your website for. This then allows you to develop your site to make it quick and simple to use. Keep them happy so that they come back again and again.
Synopsis
Hope these website design tips help you promote your brand more efficiently and improve conversion for you. Focus on these tips and make your website design speak for your brand triggering new business whether you update your own site or prefer to work with a professional website design agency in Manchester for your website project.