Media agency Bolton – have you read our latest reviews?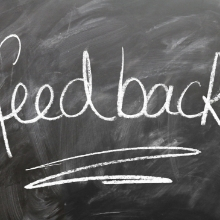 Here at North West Design Studios, a media agency Bolton, we firmly believe that word of mouth is the best form of review. After all, how do you know whether to use a company or not if you've never heard of anything about it? What's more, word of mouth from genuine customers who have used a company's services is far more trustworthy if you're using them for the first time. Bad news travels fast. This is why we ensure we give you the best possible service and treat our customers like we'd want to be treated. Why not have a read of our latest reviews? We're proud to have a 5 star, 100% excellent rating on Trustpilot and if you're looking for help with your advertising and general media enquiries, we hope they will encourage you to get in contact!
Media agency Bolton
"North West Design Studios have been fantastic.
North West Design Studios have been amazing helping me to set up my new business. They created a logo which I would never have thought of. They reply quickly to emails, are very professional and are always there to help. I would thoroughly recommend using them." Karen.
"Fantastic professional company.
North West Design Studios have provided a fantastic service and helped enormously with providing high quality, brilliantly designed business cards and letterheads for my new business. They are efficient, friendly, approachable and professional. I would highly recommend them to anyone." Ailsa Vines.
"Brilliant company.
Best marketing company we've ever used, they do everything for us and make life so much easier, you won't find a nicer team of talented people anywhere, would recommend to everyone." Liz Connolly.
"Provide a friendly and professional service.
We use North West Design Studios for the hosting, design and updating of our company website. The service they provide is very friendly and professional and the implementation process from start to finish was seamless. From the initial planning stage to final design the team at North West Design Studios providing advice and creative ideas to give us the look and feel we required."